IMPORTANT NEWS
Please keep an eye on this page as there can sometimes be last minute notices especially if we need to cancel a session at short notice, if we have had a lot of rain for instance. If the weather looks dodgy it is always worth checking this page before setting out.
VERY GOOD NEWS AT LAST
The Government has decided that it is now O.k. to hold small non contact group meetings outdoors, so we will be starting Gun Dog training again from the 19th July.
We will keep classes as small as we can, and you must comply with the social distancing rules which we have all become used to.
We will ask you to put your training money into a bucket at the table and there will be a barrier so that Pam doesn't get mobbed, please stay behind the barrier and be patient! No change will be given so bring the correct money please. Remember training fees went up at the AGM to £5.00 per dog.
Quite a few members have yet to pay their membership for 2020, it is now due please. We realize this is half way through the year but we still have costs to meet and we will try to put in a few extra sessions during the second half of the year to catch up a bit. Membership is £10 a year for a single member as usual.
Hand sanitizer will be available and the toilet block should be open for hand washing, If you feel more comfortable wearing a face mask then please do but we wont be insisting.
Please don't come to training if you feel unwell or if anyone in your family has Covid symptoms and bring your own training dummies as we will not be doing any mass retrieving work at present. We also would ask you not to pet or make a fuss of other peoples dogs no matter how cute they are!
Don't forget the new times for training: the first class for puppies and beginners is 10am (perhaps you could arrive a bit early as booking in could take a little longer than usual) and the second class for more advanced dogs is now 11.30, again please arrive a bit early if you can. Both classes will last around one hour.
The new system we are using to comply with covid rules seems to be working well and thankyou for sticking with the rules.
We intend to continue with training under the new rule of six and will keep class sizes to six dogs/handlers.
AWAY DAYS
The Bog Farm away day was a great success and I think everyone enjoyed themselves. We certainly took home some very tired dogs after they spent the day in the refurbished pond, working with gunfire and searching for dummies lost in the woods and heavy cover. Many thanks to Julie and Pete for letting us use their land.
The next away day is on 18th October at South Farm, Tarrant Hinton, DT11 8HX. This is a new venue that we have not been to before so directions to help you find the farm are below. Again this will be an all day event starting at 9.30, and is an 'in between' day and being on totally different ground, testing for dogs and trainers.
South Farm is on the North side of the A354 Blandford to Salisbury road just before Tarrant Hinton, it is the left hand side if you are going towards Salisbury. If you get to the pallet company you have gone to far, there is a green sign on the gate which says E. K. Hooper & Sons as well as South Farm but our normal signs will be out to assist.
All are welcome to Away Days and exercises will be tailored to suit all levels from puppies to more advanced dogs so come along and have some fun.
Pam should have entry forms from next session so we have some idea of numbers, fee will be £5 per dog for the day and bring your lunch and drinks as it will likely go on till around 3pm.
__________________________________________________________
Check out the Reports page to see what Pam and Tally have achieved!!
_________________________________________________
More success for CDGC Member
Congratulations to Gordon Blyth and his Flatcoated Retriever Puppy INKA.
At the recent Flatcoated retriever society inter area trials Gordon and Inka won this handsome trophy as Best Puppy.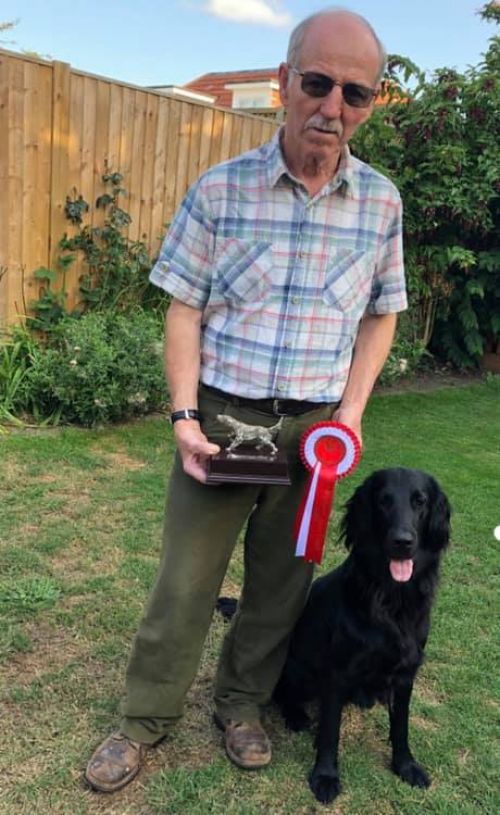 Broadlands Country Fair
Mandy Sayer and Millie had a good day at Broadlands recently. Here are some pictures of Millie competing in a scurry which they led for most of the day. The training at the club really does pay in the end if you practice hard. Well done to Mandy and Millie.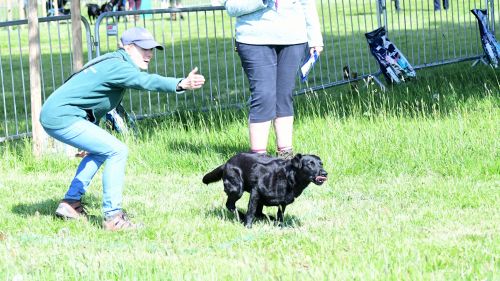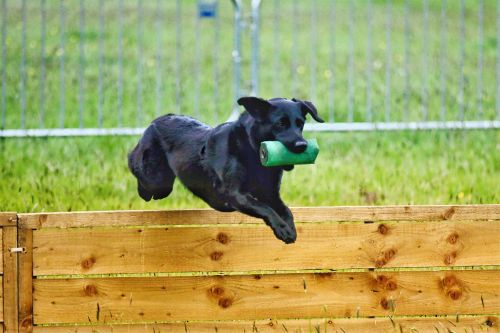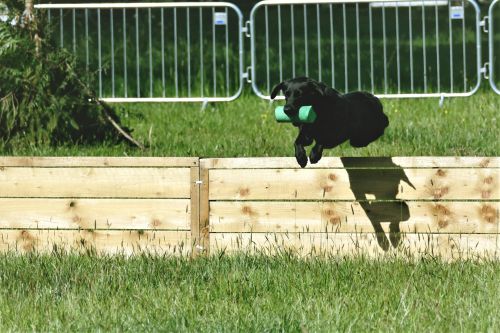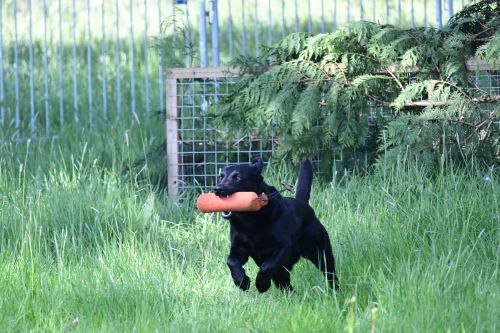 Access to MEMBERS page
We have members only pages on this site which are only available to club members.
If you wish to view these pages which contain info only of interest to members i.e Club
constitution, AGM minutes etc. Then the following procedure will give you access;
1. click on members page
2. in the box were it asks for user name enter your name as:- firstname.surname
3. click on green 'register'
4. an email will be sent to the email address you gave us when you joined the club
5. the email will contain a link, click on this and you will enter the members area
6. you will now be able to see the info we hold for you and you can enter a password which will give you private direct access in the future.
If this does not work contact me peter.gribble@christchurchgundogclub.co.uk with your name and email and I will check your entry.