IMPORTANT IMPORTANT
Committee Meeting on 1st June is now cancelled
Please keep an eye on this page as there can sometimes be last minute notices especially if we need to cancel a session at short notice, if we have had a lot of rain for instance. If the weather looks dodgy it is always worth checking this page before setting out.
MESSAGE FROM THE CHAIRMAN
Due to the restrictions and uncertain future developments re the present Coronavitus threat all future CDGC sessions are cancelled for the present.
Our club is financially strong and we will resume our normal activities as soon as possible so please keep an eye on the website which will be updated when we can get back to normal operations. On the bright side all promised facilities at our training ground should then be available for our benefit.
Stay safe all of you and hope to see you and your dogs as soon as possible.
Regards
Brian
Sunday Changes
There are also going to be some changes on a Sunday morning which were announced at the AGM.
Firstly, from the first session in April, the Sunday morning training fee is to rise from £3 to £5 this is in part to help cover the cost of the hard standing to be installed by the owner so we can all park safely. Training fees have been at £3 since we started in 2005 so this is only a small increase over that time and still good value.
Secondly the times of the sessions will change slightly, Puppies and Beginners will start at 10 am as normal but the advanced dogs will now start at 11.30. Both sessions will be 1 hr. This is partly to give our trainers a short break but also that half hour or so can then be used for award assessments which we are keen to promote. If you have any questions about the new arrangements please talk to a committee member.
Stop Press
Training site.
We are likely to be using the Strawberry fields site for some time now. The owner seems to be happy to have us there at the moment and is very helpful, his only concern is that we park sensibly and don't damage the grass. We have agreed, with him, the way to hopefully achieve this so please park where directed on a Sunday morning.
__________________________________________________________
Check out the Reports page to see what Pam and Tally have achieved!!
_________________________________________________
More success for CDGC Member
Congratulations to Gordon Blyth and his Flatcoated Retriever Puppy INKA.
At the recent Flatcoated retriever society inter area trials Gordon and Inka won this handsome trophy as Best Puppy.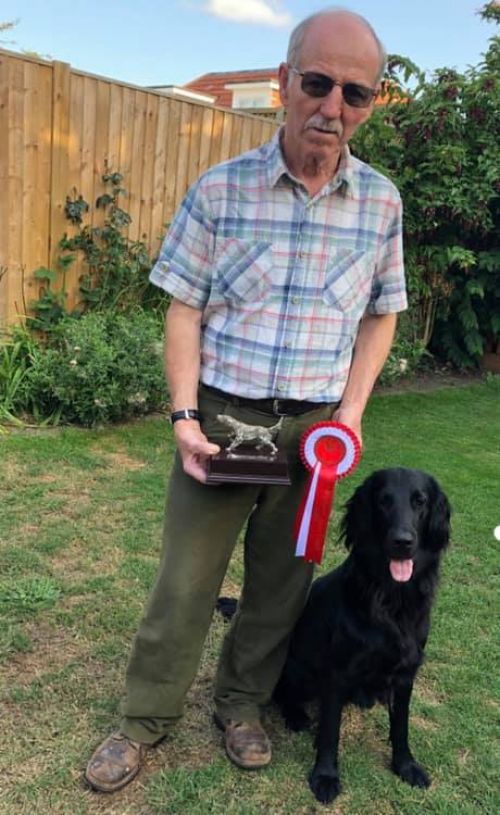 Broadlands Country Fair
Mandy Sayer and Millie had a good day at Broadlands recently. Here are some pictures of Millie competing in a scurry which they led for most of the day. The training at the club really does pay in the end if you practice hard. Well done to Mandy and Millie.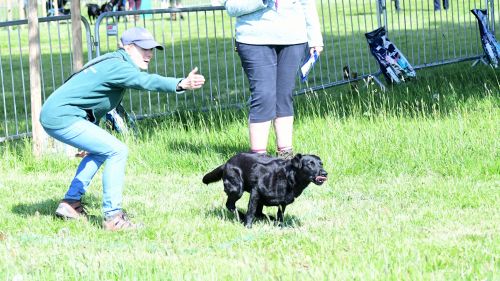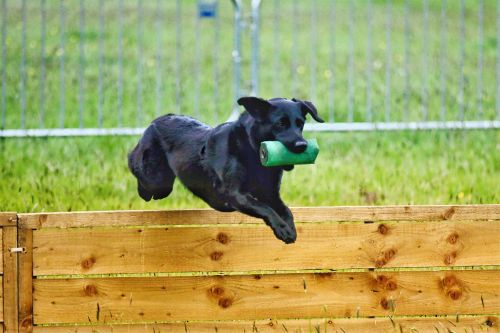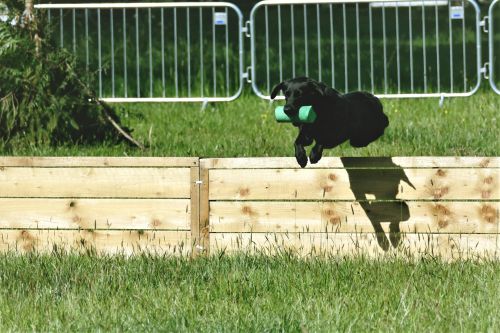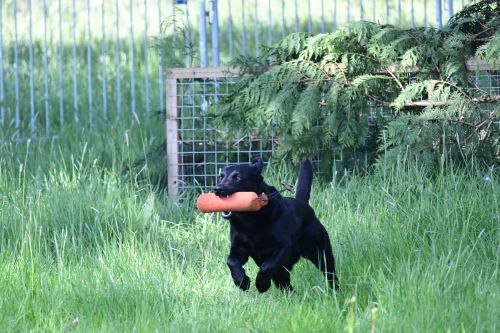 Access to MEMBERS page
We have members only pages on this site which are only available to club members.
If you wish to view these pages which contain info only of interest to members i.e Club
constitution, AGM minutes etc. Then the following procedure will give you access;
1. click on members page
2. in the box were it asks for user name enter your name as:- firstname.surname
3. click on green 'register'
4. an email will be sent to the email address you gave us when you joined the club
5. the email will contain a link, click on this and you will enter the members area
6. you will now be able to see the info we hold for you and you can enter a password which will give you private direct access in the future.
If this does not work contact me peter.gribble@christchurchgundogclub.co.uk with your name and email and I will check your entry.