IMPORTANT NEWS
Please keep an eye on this page as there can sometimes be last minute notices especially if we need to cancel a session at short notice, if we have had a lot of rain for instance. If the weather looks dodgy it is always worth checking this page before setting out.
NEW GOVERNMENT RESTRICTIONS NOV. 2020
Due to the latest government lock down restrictions we are once again having to suspend Gundog Training. If they lift the restrictions as promised on Dec. 2nd we will have a final session for 2020 on Dec. 6th as planned but please check here for confirmation before you leave. So to be clear; there will be no more training this year unless the restrictions are lifted before Dec. 6th. We are very sorry to have to do this but there is no way that we can comply with the new rules and continue to train on a Sunday morning.
Nothing is changing with the club and we are all as keen as ever to see you and your dogs on the field but if we can't meet again in 2020 Happy Christmas and lets hope things are more settled in 2021.
UPDATE:
The Government have put us into tier 2 which means we can all meet for a training session on December 6th as planned. We will have to comply with social distancing and the rule of six as we were before and sadly there will be no mince pies or mulled wine this year. All precautions will be on the field as usual.
Hope to see as many of you as poss on the 6th but if you can't make it have a good Christmas and a happy New Year.
If everything settles in the new year we will resume training as planned on January 3rd. but best to check here first.
Email and Contacts Page
We have been having some problems with our contacts page over the last few weeks which is now resolved, if you have sent us an email via the contacts page and have had no reply please try again. Sorry for any inconvenience.
AWAY DAYS
The Bog Farm away day was a great success and I think everyone enjoyed themselves. We certainly took home some very tired dogs after they spent the day in the refurbished pond, working with gunfire and searching for dummies lost in the woods and heavy cover. Many thanks to Julie and Pete for letting us use their land.
The South Farm away day was also a great success. South farm has some very big fields but with all the cover we needed. The dogs could work over a big area and didn't seem to find the space to intimidating. We enjoyed scurries, fresh cold game retrieving, long retrieves, rabbit distractions and cover retrieves amongst other exercises. Thanks to Sarah for arranging the venue for us and to all the trainers who set up the tests for us on Saturday.
__________________________________________________________
Check out the Reports page to see what Pam and Tally have achieved!!
_________________________________________________
More success for CDGC Member
Congratulations to Gordon Blyth and his Flatcoated Retriever Puppy INKA.
At the recent Flatcoated retriever society inter area trials Gordon and Inka won this handsome trophy as Best Puppy.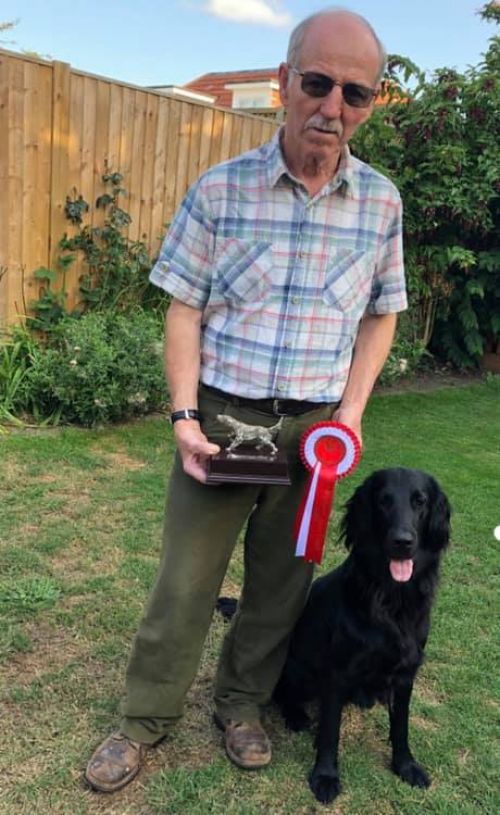 Broadlands Country Fair
Mandy Sayer and Millie had a good day at Broadlands recently. Here are some pictures of Millie competing in a scurry which they led for most of the day. The training at the club really does pay in the end if you practice hard. Well done to Mandy and Millie.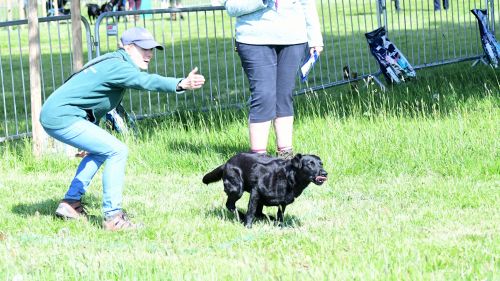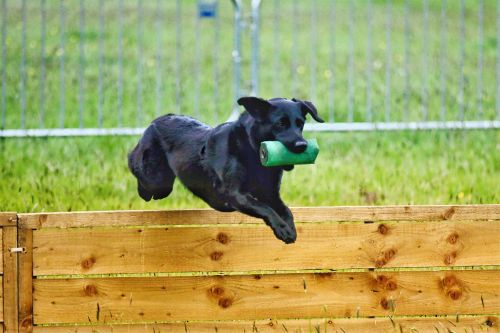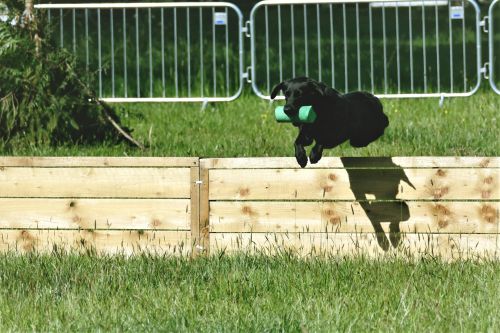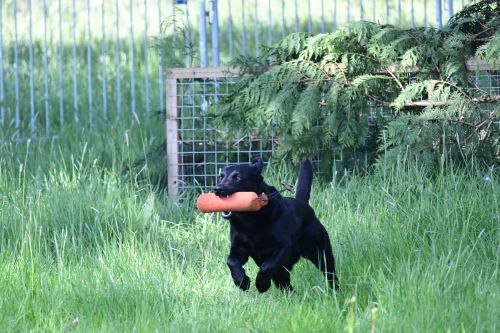 Access to MEMBERS page
We have members only pages on this site which are only available to club members.
If you wish to view these pages which contain info only of interest to members i.e Club
constitution, AGM minutes etc. Then the following procedure will give you access;
1. click on members page
2. in the box were it asks for user name enter your name as:- firstname.surname
3. click on green 'register'
4. an email will be sent to the email address you gave us when you joined the club
5. the email will contain a link, click on this and you will enter the members area
6. you will now be able to see the info we hold for you and you can enter a password which will give you private direct access in the future.
If this does not work contact me peter.gribble@christchurchgundogclub.co.uk with your name and email and I will check your entry.