IMPORTANT NEWS
Please keep an eye on this page as there can sometimes be last minute notices especially if we need to cancel a session at short notice, if we have had a lot of rain for instance. If the weather looks dodgy it is always worth checking this page before setting out.
Training 2022
We have a lot of people contact us wishing to join us with their dogs, we have a list of these potential new members and will be inviting you all to join us on a first come first served bases. Please wait until we contact you and don't just turn up as we have a limited number of trainers and we try to control class sizes as much as we can to ensure you get the attention you need.
There are lots of things that you can do before your turn comes which will help you to get off to a flying start when you come to your first training class. Things like sit, stay and come can be achieved in the smallest space (even indoors if necessary) and, if you don't overdo it, it is never to soon to start your puppy on the basics. Just try simple commands two or three times, don't get cross if the dog fails, be consistent with your commands and give loads of praise or a small treat when they get it right. You will be surprised how quickly a young dog gets it.
ASSESMENT DAY 2022
Once again assessment day is fast approaching and in is time to pick up a form from the desk and register. The date this year is Sunday 4th September and it will be held at our usual training ground.
For those of you that haven't been to an assessment day before the day will consist of a number of simple tests all of which you will have practiced on the field during a normal session. There will be tests for all abilities from beginner puppies to the more advanced dogs tailored to their abilities so all have the chance to win one off the many trophies and rosettes awarded on the day.
You will need to bring some lunch as the event runs into the afternoon, usually around 3pm and a chair might a a good idea.
Please do try to come along, you will have a fun day, a chance to meet other members and you never know, your dog might well surprise you.
AWAY DAYS
We are looking at away days and will hopefully have some dates soon. For those of you who have not been on an away day, we try and arrange to visit a different location two or three times during the year where the dogs get to try out different ground and cover etc. to make their training a little more interesting, and give them a different area to work. Away days are always great fun and you get a chance to chat to other members who you may not have met during regular sessions. We try to arrange these on non regular Sundays and dogs and handlers usually go home tired and wet!
__________________________________________________________
Check out the Reports page to see what Pam and Tally have achieved!!
_________________________________________________
More success for CDGC Member
Congratulations to Gordon Blyth and his Flatcoated Retriever Puppy INKA.
At the recent Flatcoated retriever society inter area trials Gordon and Inka won this handsome trophy as Best Puppy.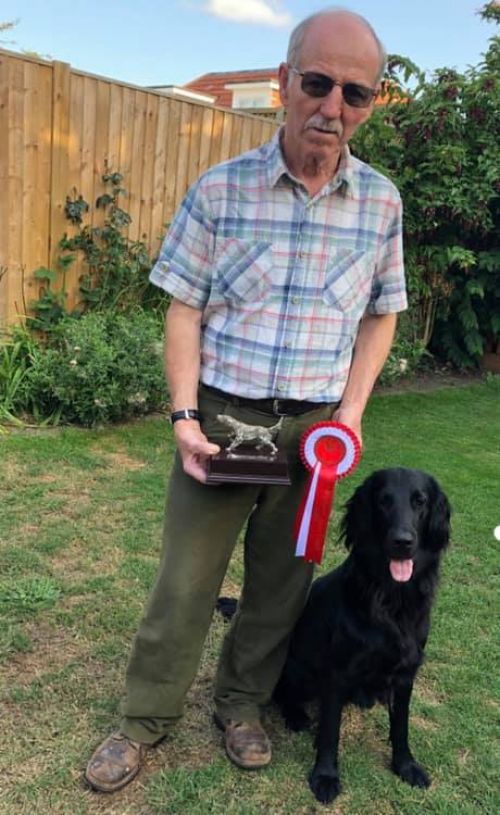 Broadlands Country Fair
Mandy Sayer and Millie had a good day at Broadlands recently. Here are some pictures of Millie competing in a scurry which they led for most of the day. The training at the club really does pay in the end if you practice hard. Well done to Mandy and Millie.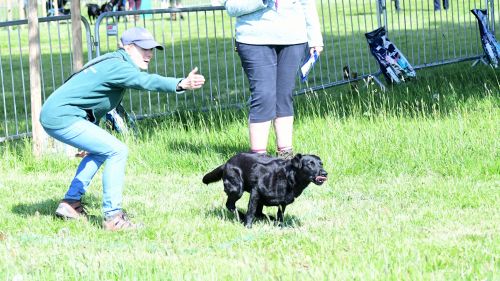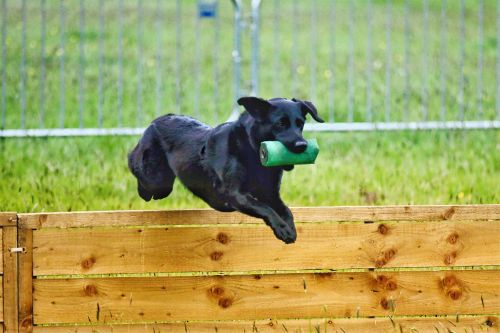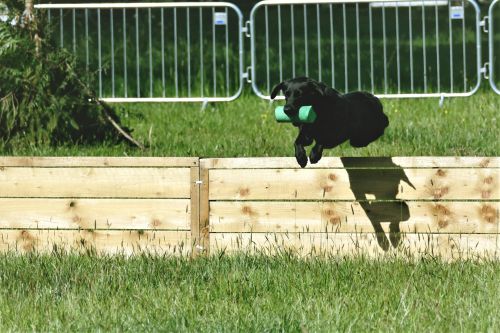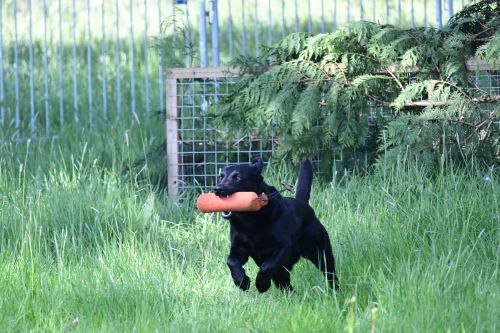 Access to MEMBERS page
We have members only pages on this site which are only available to club members.
If you wish to view these pages which contain info only of interest to members i.e Club
constitution, AGM minutes etc. Then the following procedure will give you access;
1. click on members page
2. in the box were it asks for user name enter your name as:- firstname.surname
3. click on green 'register'
4. an email will be sent to the email address you gave us when you joined the club
5. the email will contain a link, click on this and you will enter the members area
6. you will now be able to see the info we hold for you and you can enter a password which will give you private direct access in the future.
If this does not work contact me peter.gribble@christchurchgundogclub.co.uk with your name and email and I will check your entry.