Who's Who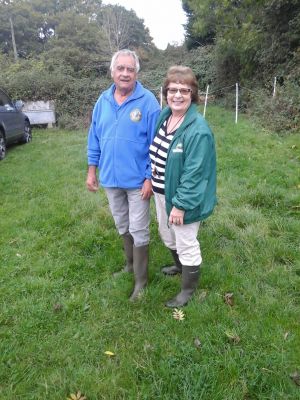 Brian and Gilly
Brian is the Chairman of the club, he and his wife Gilly concentrate on the Retriever section. He and his family have been involved with Flat Coated retrievers all his life and he is president of the Flat Coated Retriever Society. Brian and Gilly breed Flat Coats from time to time and you will likely see some of their 'children' on the field. They both show their dogs and Brian is an international show judge.
Gilly is the club secretary and is also very experienced she has been picking up at shoots for over 40 years with Labs, Goldies and Flat Coats, and is keen to pass on her experience to club members.
Brian and Gilly are assisted at training sessions by other trainers including Pat, Anne, Pam and others all of whom have progressed through this club.
Pam and Anne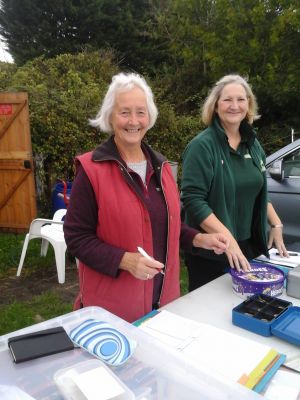 Pam is our Treasurer and is assisted by her sister Anne and by Jenny on a training day. They run the 'office' and are always ready to collect your training fees etc! It can sometimes get a bit busy on a training day especially if there is a special event happening. If you can bring the correct money it helps a lot. Both Pam and Anne train their dogs with us and are at present having success in obedience competition with Tally and Beamish.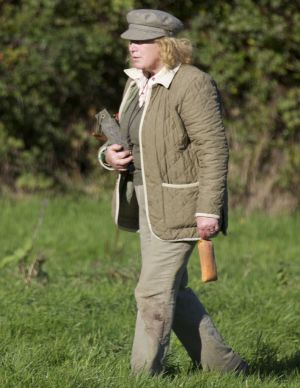 Julie
Julie is a founder member of the club, has been training the Spaniels from the start, and is very experienced. She and her husband Pete run a farm locally and are involved with various shoots. She also breeds and shows mainly Labradors at present. She is always pleased to help with any questions and says that 'her bark is worse than her bite'.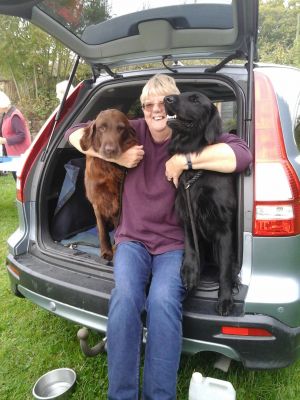 Jenny
Jenny is our membership secretary and her job is to maintain the membership details. If yours have changed since joining it is important to let her know.
Your committee members are
| | |
| --- | --- |
| Brian Izzard | Chairman |
| Peter Gribble | Vice Chairman |
| Gilly Izzard | Secretary |
| Pam Hewitt | Treasurer |
| | Club Shop |
| Julie White | |
| | |
| Pat Hulme | |
| Marc. White | |
| Any committee member can be contacted by email using firstname.surname@christchurchgundogclub.co.uk | |